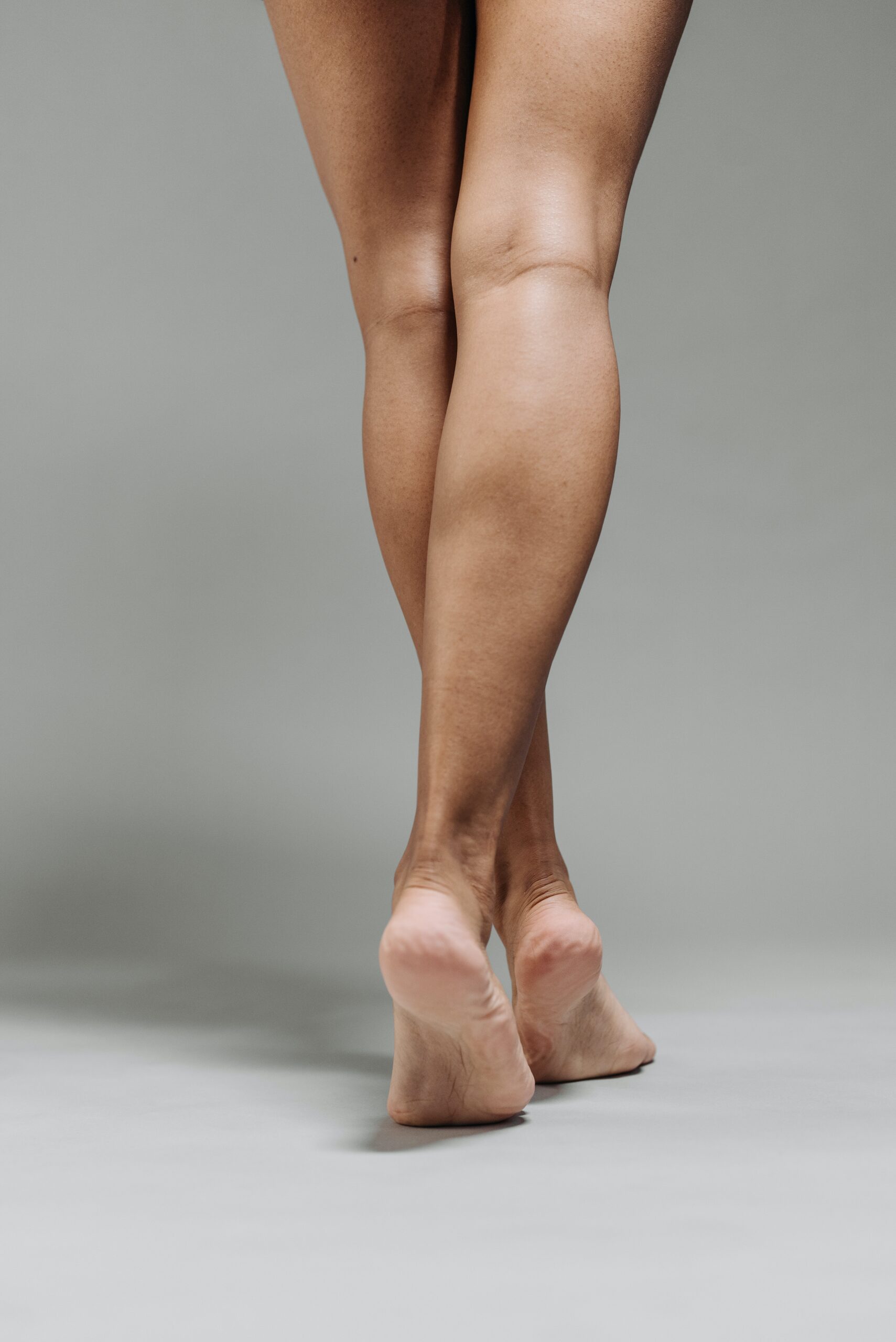 Stay beautiful.
We are a complete clinic of aesthetic for people who want to enjoy an attractive appearance for a long time.
Our Treatments
Aesthetic Consultation and Skin Analysis
We will evaluate your skin in depth in this consultation. We will know the whole history of your skin, and how you have been taking care of it.
Any Bikini & Full Leg
Any Bikini & Half Leg
Any Bikini & Navel Pubic Line
Any Bikini and Underarm
Any Bikini Line (Hollywood, Brazilian…)
Any Bikini, Half Leg & Underarm
BB Glow
A BB Glow Treatment is a safe and intensive skin treatments that can assist in reduction of the appearance of freckles and lightening of your skin. It also helps with skin discoloration caused by acne and photo-aging or age spots.
Body Fat Dissolving or Flaccidity Package (6 Courses of Treatment )
Enzymes are able to stimulate the improvement of body tissue, capable of accelerating metabolism. If you are looking for an effective weight loss and sagging improvement, you will love this treatment!
Body Radio Frequency
Radiofrequency is an aesthetic treatment used to combat sagging of the face or body, being very effective to eliminate wrinkles, expression lines and even localized fat and cellulite, being a safe method with lasting effects.
Brow Lamination
Brow lamination is a process of perming your brow hairs, but instead of curls, you get straighter, upward-facing hairs that are set in place.
Butt Cell Massage (For Cellulites)
Cellulite can be caused by several factors, including localized fat, water retention, sagging and tissue inflammation. Based on this information, we set up a totally individualized protocol to fight the main causes of cellulite. What goes beyond just one technology for treatment, we combine more than 3 technologies and the high cosmetology and technological intelligence of assets in just 1 protocol.
Consultation with
Dr. Gus
In our clinic, everything starts with the evaluation. In this evaluation you will talk to Dr. Gus and then they will put together the best treatment for you. Remembering that the value of this consultation will be deducted from the value of the procedure you perform.
Deep Firm Massage (For Flaccidity)
Sagging is caused by the decrease in collagen and elastin fibers in the skin. Sagging is the lack of firmness of the skin, which happens because of several internal processes. Among them, we were able to improve the process of collagen and elastin synthesis with aesthetic resources.
Deep Tissue Massage
The sports massage is an important way to treat strong muscular tension and has the advantage over most  therapies, and can be used regularly to help prevent burnout injuries.
Dermapen for Hair Loss Treatments
With this non-surgical treatment, your hair can be restored to its finest condition. A healthier scalp has better blood circulation which in turn strengthens and revives the hair follicles so that when your hair does start to come through, it comes back thicker and healthier than before.
DrenoDetox Massage
Perfect to do before or after a trip, a wedding or any event or party. We also recommend this massage before starting other treatments.
Enzyme Therapy (Lipolysis and Sagging)
Get rid of localized fat deposits and sagging with the help of lipolitics and enzyme therapy!
Eyebrow Design
Brow shaping involves waxing and tweezing along your brow's natural lines to ensure a perfect contour. It opens up your face, brightens your eyes, and highlights your bone structure.
Eyebrow Design & Tint
Brow shaping involves waxing and tweezing along your brow's natural lines to ensure a perfect contour. It opens up your face, brightens your eyes, and highlights your bone structure. With eyebrow tinting, a safe semi-permanent tint is applied to shape, define, and enhance your brows.
Facial Deep Cleansing (for Acne Skin)
Exclusive 3R's Probiotic Technology, which provides the best benefits of dermocosmetic treatment for acne prevention, control and combat. The 3R's innovation consists of rebalancing the skin's microflora, regulating excessive oiliness and reducing acne redness.
Facial Deep Cleansing (with Diamond Peel)
Our deep skin cleaning is designed to tackle blackheads, comedones, excess oil, post acne residues and milias in order to remove dead skin built up over time which blocks pores. It is a super complete treatment from start to finish. Great option to start treating your face.
Facial Radio-frequency Skin Tightening
This fires up your collagen and elastin supply, making for a plumper, tighter, appearance.
Full Arm
Full Face
Full Leg
Gold Hydration & LED Light Therapy
LEDTHERAPY favors the formation of collagen and inhibits the production of collagenase, an enzyme that destroys collagen fibers. Among the main benefits are: skin elasticity and firmness, reduction of wrinkles and expression lines, nutrition and skin rejuvenation.
Half Arm
Half Leg
Herbal Skin Peel (Seaweed peeling)
Rejuvenate your complexion with a classic skin peel and reveal a brighter, smoother more youthful glow.
Hydra Gloss
Hydra Gloss is a lip hydration procedure with Dermapen, it treats dry lips, with scaling and reduces expression lines. The micro-holes made with the pen allow any substance placed to penetrate even the deepest layers.
Intimate Whitening
The darkening of intimate parts such as the groin and armpits becomes something that directly affects women's self-esteem. For this reason, we created an exclusive protocol for these regions.
Lip Filler
Does your top lip disappear when you smile? Do you have deep lip lines that resemble smokers lines? Fill in lines, restore volume, fullness, and definition to your lips with our popular Lip Filler treatment.
Lipocavitation
Lipocavitation or ultracavitation has an effect compared to Liposuction, but without invasive treatment, without surgical intervention, anesthesia, without health risks and without cuts.
Lymphatic Drainage Massage (Body and Face)
This is where physical manipulation of the lymph nodes comes in to help speed up the process. As a beneficial side effect, your immune system is also boosted.
Lymphatic Drainage Massage (Body)
A lymphatic drainage massage can help get that lymph flowing, unclogging pores and minimizing the appearance of swollen skin along the way. Sounds like a good deal, right?
Microneedling
The purpose of this treatment is to generate new collagen and skin tissue to smooth, firm, and tone skin.
Microneedling (Package: Facial Deep Cleansing + Microneedling)
The perfect pack for renewing your skin, skin cleansing and microneedling. Renew, hydrate and stimulate!
Modelling Lymphatic Drainage Massage
Which can reduce cellulite, regenerate the tissues, relax the muscles, improve the skin appearance, and overall tones the body.
Navel Pubic Line
Neck
Pampering Package – Rest, Relax, and Rejuvenate
For a very luxurious day, head to a spa where you can rest, relax, and rejuvenate.
Peeling Perfect Pell (Treatment for Melasma and Hyperpigmentation)
All products contain the unique Intelligent Whitening Technology, which acts in isolation on affected areas to even out skin tone, with broad performance to promote skin tone. Safe whitening in all seasons.
Post-Op Lymphatic Drainage Massage
Postoperative drainage (PO) improves blood circulation by eliminating toxins and decreasing water retention (swelling), in addition to activating cellular oxygenation and tissue nutrition. Manipulations help in the prevention and treatment of fibrosis.
Pregnancy Lymphatic Drainage Massage
Our Manual Lymphatic Drainage pregnancy massage is perfect for getting rid of the bloating associated with early motherhood. If you would like to get a gentle relaxing massage and have an ok from your physician, then we are here for you. 
Relaxing Massage with Essential Oils (Full body)
In addition to melting away your aches and worries, we use a blend of essential oils that elevates you to paradise. Schedule this massage, then leave us a nice review. You will not regret!
Semi-Permanent Makeup (Eyebrows)
Semi-Permanent Makeup (Eyeliner)
Semi-Permanent Makeup (Lip Colour)
Skinbooster
This is one of the substances that decrease production with age, which contributes to the appearance of wrinkles and expression lines.
Stretch Marks
Basically, when a stretch mark forms, the blood stops circulating in that region and for that reason it doesn't regenerate anymore (white stretch marks). Our technique has the use of vacuum therapy and association of dermocosmetics. Pain free and stretch mark free!
Treatment for Acne (To dry acne and soothe inflammation)
Bio-Acne Solution has the exclusive 3R's Probiotic Technology, which provides the best benefits of dermocosmetic treatment for acne prevention, control and combat. 3R's innovation consists of rebalancing the skin's microflora, regulating excessive oiliness and reducing acne redness.
Under Chin Fat Tissue / Lipopapada (Course of 3 Session)
Fat dissolving injections break down fat in a controlled way, so your body can safely remove it through its lymphatic system. This simple and effective procedure shrinks double chins as well as improving the definition of the jawline.
Underarm
Upper Lip & Chin
Need help?
Our specialists are ready to assist you in finding the best fit to achieve your goals.
Make a consultation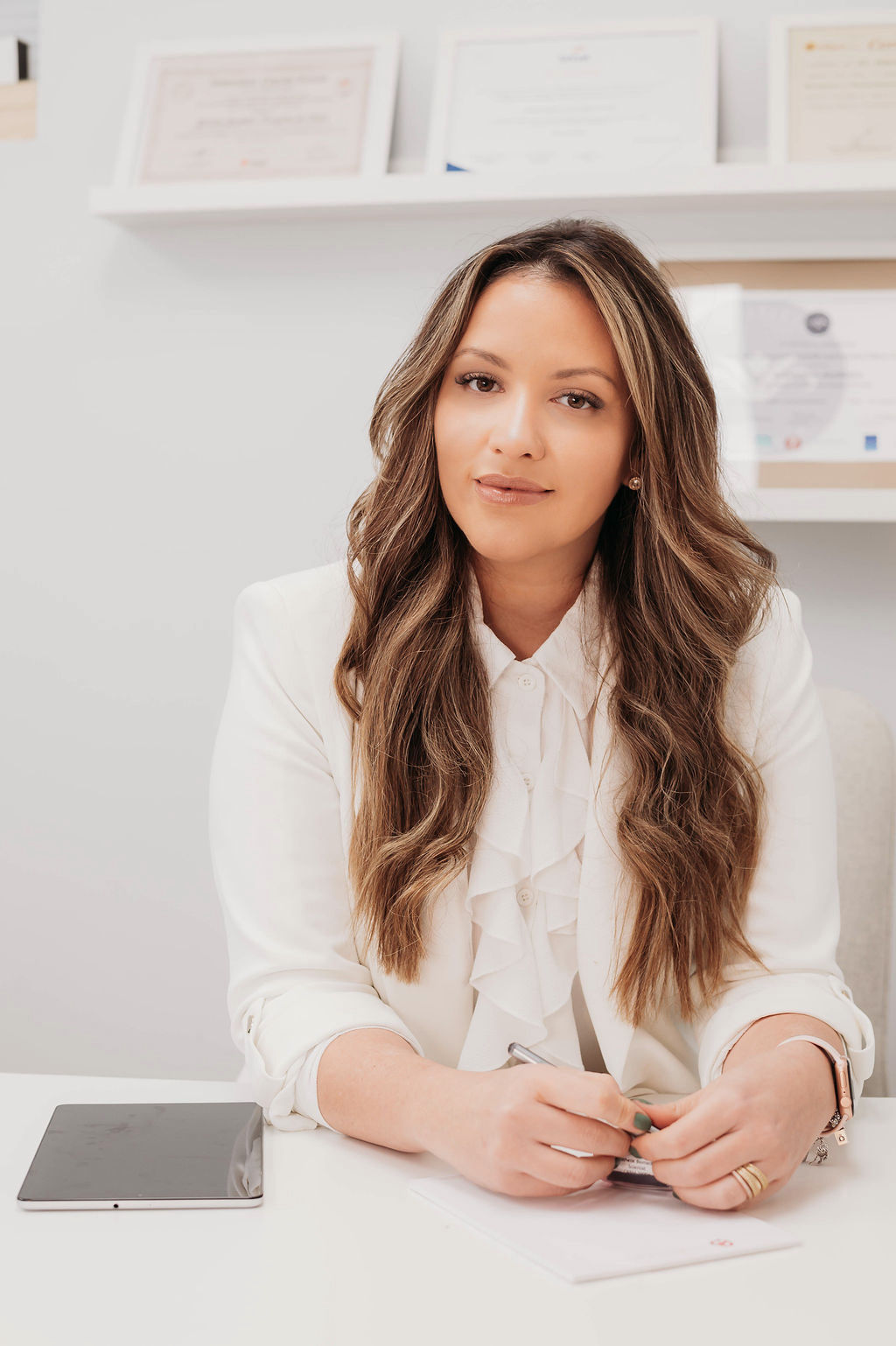 Pérola Padilha Clinic & Spa
Welcome to the Pérola Padilha Clinic & Spa, where we endeavour to awaken your sense of health and well-being in our Clinic & Spa located in Tara Street. We make every effort to ensure the quality of our service is at the highest level, in line with the latest trends and scientific research. Watch our video
Our reviews
I have been having lymphatic massages from week two post-op tummy tuck, breast reduction and uplift. This service is amazing, the staff are highly trained very attentive, reassuring and extremely skilled. The salon is beautifully laid out and spotless clean. I cant thank these girls enough as I was very nervous to remove the dressings and this was done so professionally using gloves sterile scissors, wipes and alcohol solution, I would and have highly recommended this service.
Sally
The best massage I had in a very long time, I will definitely come back, it was amazon!
Irina
An amazing experience. Really good. Service in Dublin. I'd recommend it to all my friends
Ana
OMG! The best massage in my life!
Carol is amazing!
Ciara